Since it's Holy Week...we're taking you into the glimpse of biblical movies. We'll feature here two remarkable movies that shook the world, from directors that has the ability to make movies into a monumental success and marked the movie world with their amazing ideas and creativity.
First...is the remarkable 1956 movie from Cecil B. Demilles - The Ten Commandments. A 1956 American motion picture that dramatized the biblical story of Moses, an adopted Egyptian prince-turned deliverer of the Hebrew slaves. It was released by Paramount Pictures in VistaVision on October 5, 1956. It was directed by Cecil B. DeMille and starred Charlton Heston in the lead role.
This movie is one of the most financially successful films made, grossing over $65 million at the North American box office. Adjusting for inflation, this makes it the fifth highest grossing movie in North America, with an adjusted total of $977 million in 2010 and in 1999, The Ten Commandments was selected for preservation in the United States National Film Registry by the Library of Congress as being "culturally, historically, or aesthetically significant". In June 2008, AFI revealed its "Ten top Ten"—the best ten films in ten "epics" American film genres—after polling over 1,500 people from the creative community. The Ten Commandments was acknowledged as the tenth best film in the epic genre.
If you still haven't seen the film i tell you now..go out and grab a dvd copy of this..or else you'll be missing one of the greatest movie ever made in history.
Here's the trailer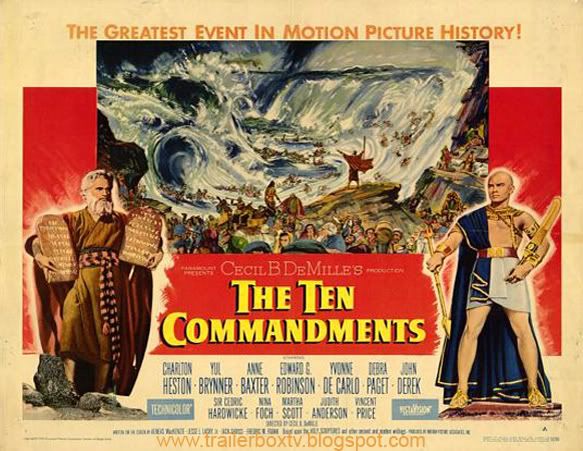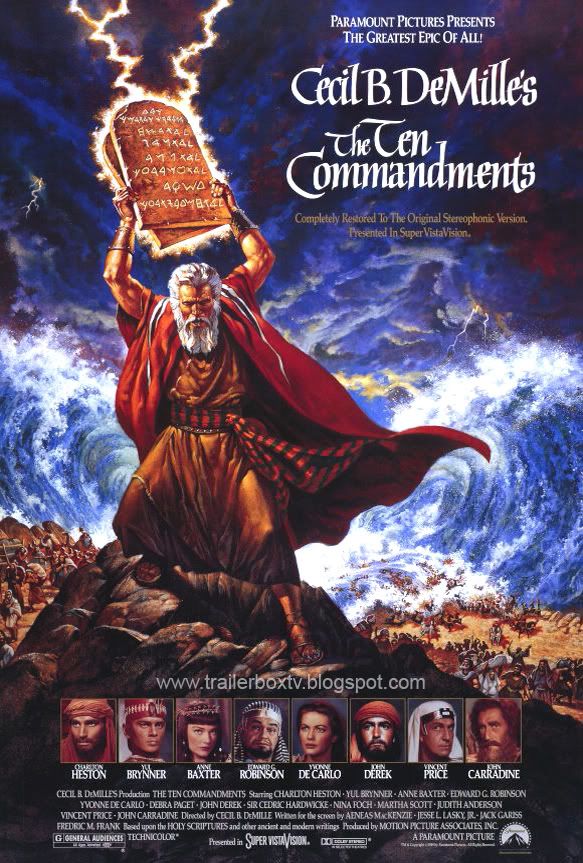 Second film that shook the world is The Passion of the Christ (2004). Directed by Mel Gibson. It is based on the New Testament accounts of the arrest, trial, torture, crucifixion, and resurrection of Jesus Christ, events commonly known as The Passion. The film's dialogue is in Aramaic, Latin, and Hebrew, with subtitles. It is the highest grossing non-English language and R-rated film ever...and i tell you the violent scene in this movie are so gruesome...i can even remember the crying sounds of the audience when this was shown on theaters.
Gibson says "This is a movie about love, hope, faith, and forgiveness. He [Jesus] died for all mankind, suffered for all of us. It's time to get back to that basic message. The world has gone nuts. We could all use a little more love, faith, hope, and forgiveness." He also explains one of his appearances in the film, the close-up of his hands nailing Jesus to the cross: "It was me that put Him on the cross. It was my sins [that put Jesus there]."
Let's check the trailer now...